Junk Removal & Junk Hauling Service in Antioch, TN
A friendly uniformed team will come out to your home or business to provide a FREE ESTIMATE for your junk removal in Antioch. The junk removal fee is based on the volume of items you have or what we call the load of our truck. Once you agree with the estimate our 2-man team will load up your junk and haul it away!
How do we determine the charge for the full-service Junk Removal?
With Junk Bee Gone, you only pay for the amount of space your items take up on our truck! Full service removal fees start at only $99 and our pricing includes EVERYTHING! Before starting any removal project, our friendly 2 man team will provide you with a FREE NO OBLIGATION ESTIMATE. In most cases, we can haul away your unwanted items on the same appointment! Our Truck is 900 cubic feet, which is 60% larger than our competition! Our truck can accommodate approximately 3 rooms of furniture!
Where will we go to get your junk? Anywhere!
Garages, Attics, Basements, Storage Facilities, Businesses, Office Buildings, even Warehouses. We go wherever you need us to remove your unwanted items!
We
 

CAN

 

take all of the following items:
Old furniture
Appliances
Household items
Construction & Renovation Debris
Pianos
Hot Tubs
Sheds
Office furniture
Copiers
Computer Equipment
And MORE!
We can NOT take the following hazardous materials:
Any items containing gas or oil
Any medical or biological waste
Feces
Paint
Paint thinners or paint strippers
Pesticides
Herbicides
Oil Furnaces
Fluorescent tubes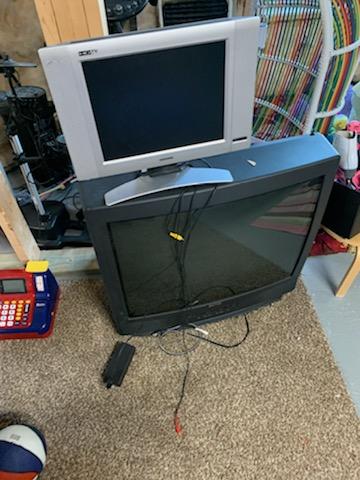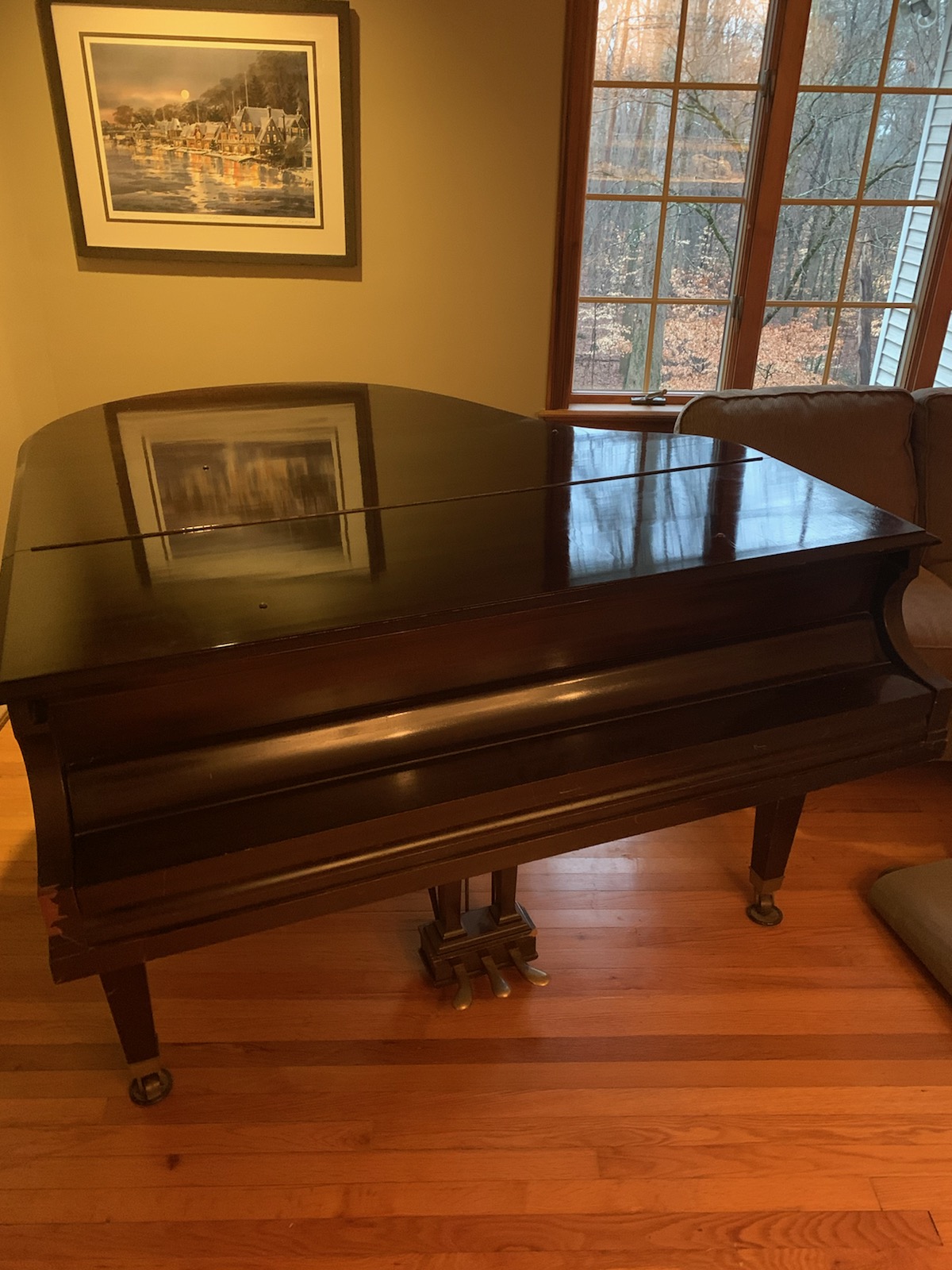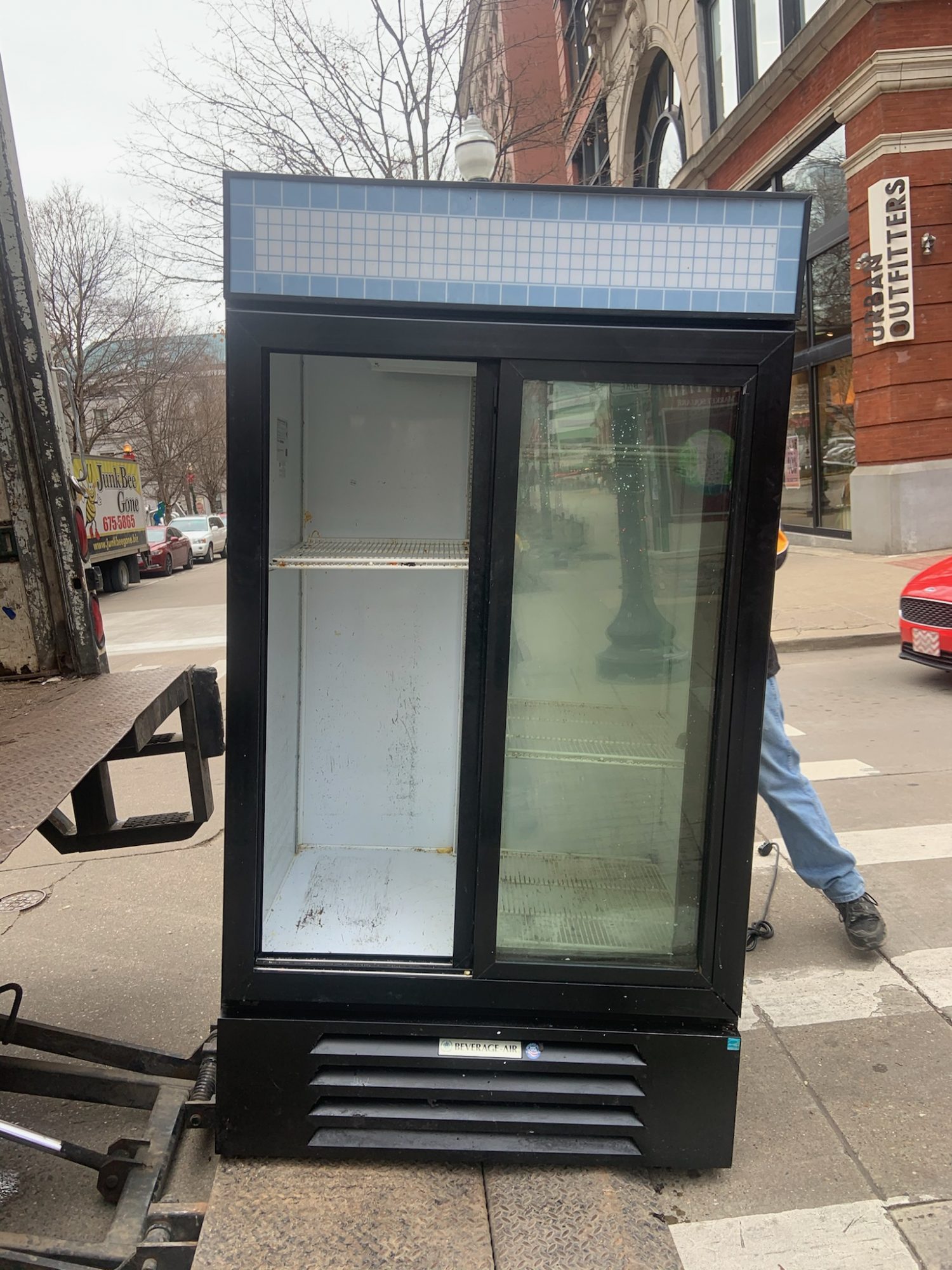 Junk Removal COVERAGE AREA
Junk Bee Gone covers about a 40-50 mile radius of Murfreesboro. Whether you need quick Full Service Junk Removal estimate or a Dumpster Rental, we are here to help. Give us a BUZZ today to schedule an appointment!
Rutherford County: 
Murfreesboro

Rockvale

Eagleville

Rockvale

Eagleville

Lascassas
Coffee County: 
Davidson County:
Nashville

Bellevue

Hermitage

Donelson
Wilson County:
Mt. Juliet

Green Hills

Lebanon
Cannon County: 
Williamson County: 
Franklin

Nolensville

Spring Hill

Thompson Station

College Grove
Bedford County:
Marshall County: 
Frequently Asked Questions
What exactly is Junk Bee Gone?
Junk Bee Gone LLC removes unwanted items from homes and businesses by providing 4 distinct services- junk removal, driveway dumpsters, paper shredding and light demolition. Our full service junk removal will send out a two man uniformed team. They will provide a free estimate on each appointment. Once you agree with the estimate the two man team will load up the junk (at the same time in most cases) and off it goes! The Driveway Dumpster® is a 15 cubic yard open top container. We drop it off, you load it up and say goodbye to your junk! The paper shredding division is completely secure, HIPAA compliant and 100% of the paper/cardboard is recycled. 
What does "Full Service" mean?
Full Service means we have a two man uniformed team that will provide all of the labor to load your unwanted items on our truck. There is no need for you to take the items to the garage or curb. We will collect the items from basements, attics, garages or back yards, etc.
Do you pick up junk for FREE?
No, we do have to charge for junk removal services.
How does the Driveway Dumpster® Service Work?
The Driveway Dumpster® can be described as our "self-service" removal. We provide a 15-yard open-top container to the location of your choice. You decide on the length of time you need to fill the dumpster. We drop it off, you fill it up, and off it goes! Our dumpsters are 13 feet long, 8 feet wide, and approximately 5 feet tall.
Why do you offer document destruction/shredding?
Due to customer demand we added document destruction/paper shredding to our services. Junk Bee Gone is HIPAA compliant and will provide you with a certificate of destruction for the documents that are removed. One-time removals and monthly bin service is available. 100% of the paper is recycled into paper towels, toilet paper, etc.
Is Junk Bee Gone a franchise?
No, Junk Bee Gone was born in East Tennessee and is a family owned company.
Are you licensed and insured to do this type of removal?
Yes, Junk Bee Gone is fully licensed and insured. We are registered with the city, state and federal government and carry the necessary permits.
What items will you take?
Furniture Appliances Construction material Attic/Basement "junk" such as boxes, books, tires etc. Concrete Yard Debris Lawn mowers Office Paper/Records And a lot more!
What items are you unable to take?
Paint, chemicals, asbestos, any medical or biological waste, and liquid flammable items such as gas, paint thinners, & fluorescent tubes.
Why can't you take hazardous materials?
We are not licensed to carry hazardous materials.
Do you buy any items?
No, we are a junk removal company and do not buy any items.
What do you do with the junk?
Our goal is to recycle, repurpose or reuse whatever items we can. The rest of the items are properly discarded into a landfill.
How do you determine the charge for the full service junk removal?
It is all based on the volume of items we take or what we call the "load of the truck". We use a 16 ft box truck that is 16 feet long, 7 1/2 feet wide, and can be loaded to about 7 feet tall. We can fit approximately 3 full rooms of furniture on our truck. The junk removal fee is based on how much of the truck we fill up (see rate page).
Do you have a minimum charge for the full service junk removal?
Yes, our minimum charge is $99.
Can you give your customers an exact price for the full service junk removal before you arrive?
It is really hard to give an exact price until we can see the items that are going to be removed. We book an appointment and review our pricing with each customer. Every customer is charged the same prices. We can provide ranges on the phone, but the exact estimate will be given at the time of the appointment.
How far in advance do we need to book an appointment?
You should call as soon as you know when you would like the junk removed. We are typically 2-3 days out, but many people who are moving will book us up to 30 days out just to make sure we are available.
Can you complete a job if the customer is not on site?
We prefer our customers to be on site, but yes, we can complete a job without the customer present. We require a cell phone number to call with an estimate and a credit card number for payment.
What form of payment does Junk Bee Gone accept?
Cash, in state checks and all major credit cards.
Can you move items from one location to another?
On occasion we will pick up and drop off one or two items, but mainly we are in the junk removal business.
158 reviews on
We've gotten a driveway dumpster from here in the past (also a great value!), but today was the first day we had stuff hauled away. We had a sofa and a few other items to haul away from a junky catch all room that we are working to turn into a usable area. It didn't make sense to get a dumpster, so we tried this part of Junk B Gone's services. Rick and Ryan arrived and gave a quote after seeing the items and then hauled away the junk quickly and cleaned up on their way out the door. Great service and great price!
Junk Bee Gone was great! The two gentleman that came out gave me and my sister a great quote based on the volume of junk we had in our garage. They were super friendly, helpful and professional! Wish I could give more than 5 stars 😀 We will definitely reach out again if we need them 🙂 Thank you guys!
Trevor Stirmel
2023-08-23
I have used Junk Bee Gone Murfreesboro a couple of times now. If you are looking for great service and communication, with great rates, these are your people! I had the opportunity to work with Charlie to arrange what I needed done, he was prompt with communications, providing a quote, and scheduling. From there TY and Keith were very professional in communicating the ETA to my property and followed up once completed. Highly recommend this team to anyone who needs a dumpster, items removed, or any other services they provide.
This was a great experience . All three gentlemen were professional, courteous, and efficient. I highly recommend them!
Good morning. Just wanted to say how awesome your team was this morning & they were very nice, mannerable, & quick. Thank you!
Bettye Osborne
2023-07-21
Mr. Kemarz and Mr. Ty were just outstanding. I wish I could give them more than five stars. They arrived on time and got the job done quickly. Their professionalism was outstanding. They went the extra mile to get the job done. Their teamwork, professionalism, and kindness was a shining star. Thanks Junk Bee Gone for hiring these two great employees.
Rick & Ryan showed up on time and were very professional. Two other helpers dropped by to speed up the process and all of this at a fair price. I will definitely be using Junk Bee Gone again!
Heather Mitchell
2023-07-14
Ty and KB came today and it could not have been a better experience. They were respectful, quick and just genuinely kind people. Also, all email interactions with Charlie were prompt. Overall, Junk Bee Gone is extremely easy to work with and I will be using them again when needed. Highly recommend.
JBG has reasonable prices and prompt service. The delivery guy, Wesley, was the most professional and friendly person you could hope to meet. JBG is definitely our go to company whenever we need a dumpster.
The driver that delivered to the Staples residence was very professional. He answered all my questions and concerns. I will use junk bee gone on my next job as well. I highly recommend this company to any home owner for big or small projects.